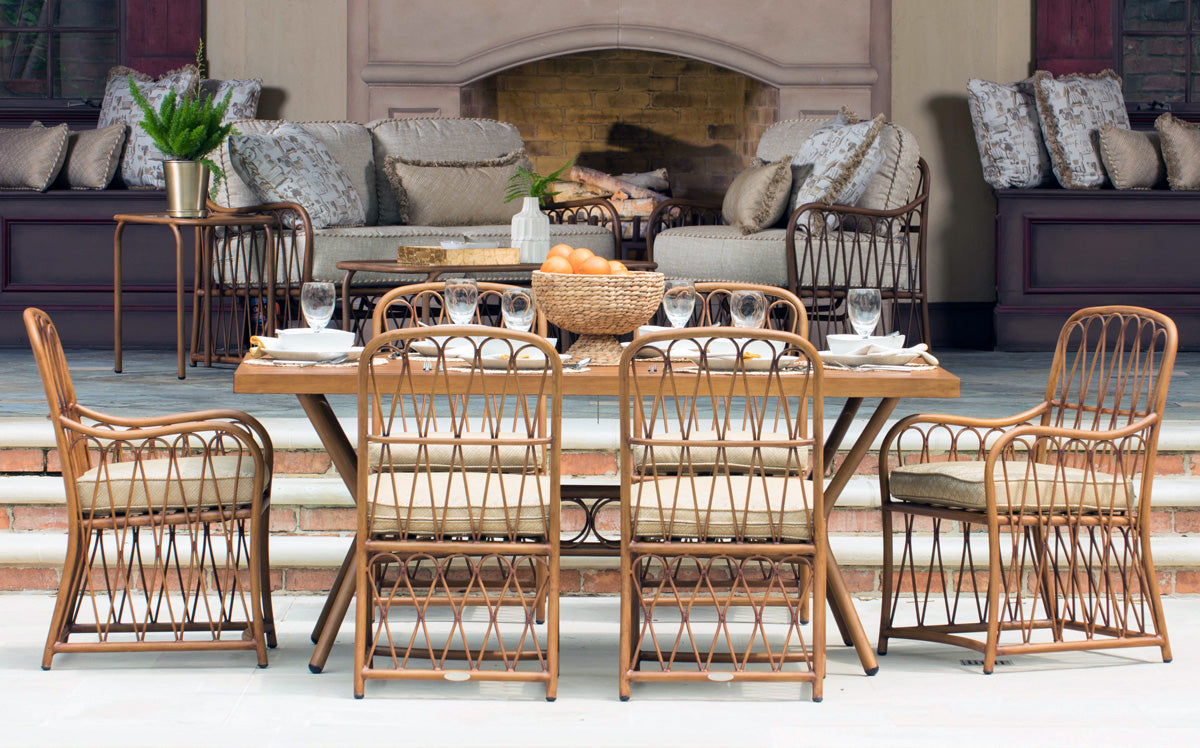 Cane Collection By Woodard
ClassicPatio.com stands as a premier e-commerce destination for high-quality outdoor and patio furnishings, offering a curated selection that seamlessly marries style with durability. Among its esteemed offerings is The Cane Collection by Woodard Furniture, a testament to sophisticated design and impeccable craftsmanship.
The Cane Collection is available exclusively through select retailers like ClassicPatio.com. Reminiscent of traditional rattan furniture, the Cane Collection constructed of extruded aluminum and a durable powder-coated finish, gives you the look without the care. Choose from an endless supply of fabric options to give this traditional style an updated look.
Shoppers navigating through ClassicPatio.com will discover a treasure trove of premium pieces, each meticulously chosen to elevate outdoor spaces into luxurious havens of relaxation and entertainment.